Certified Brick Specialists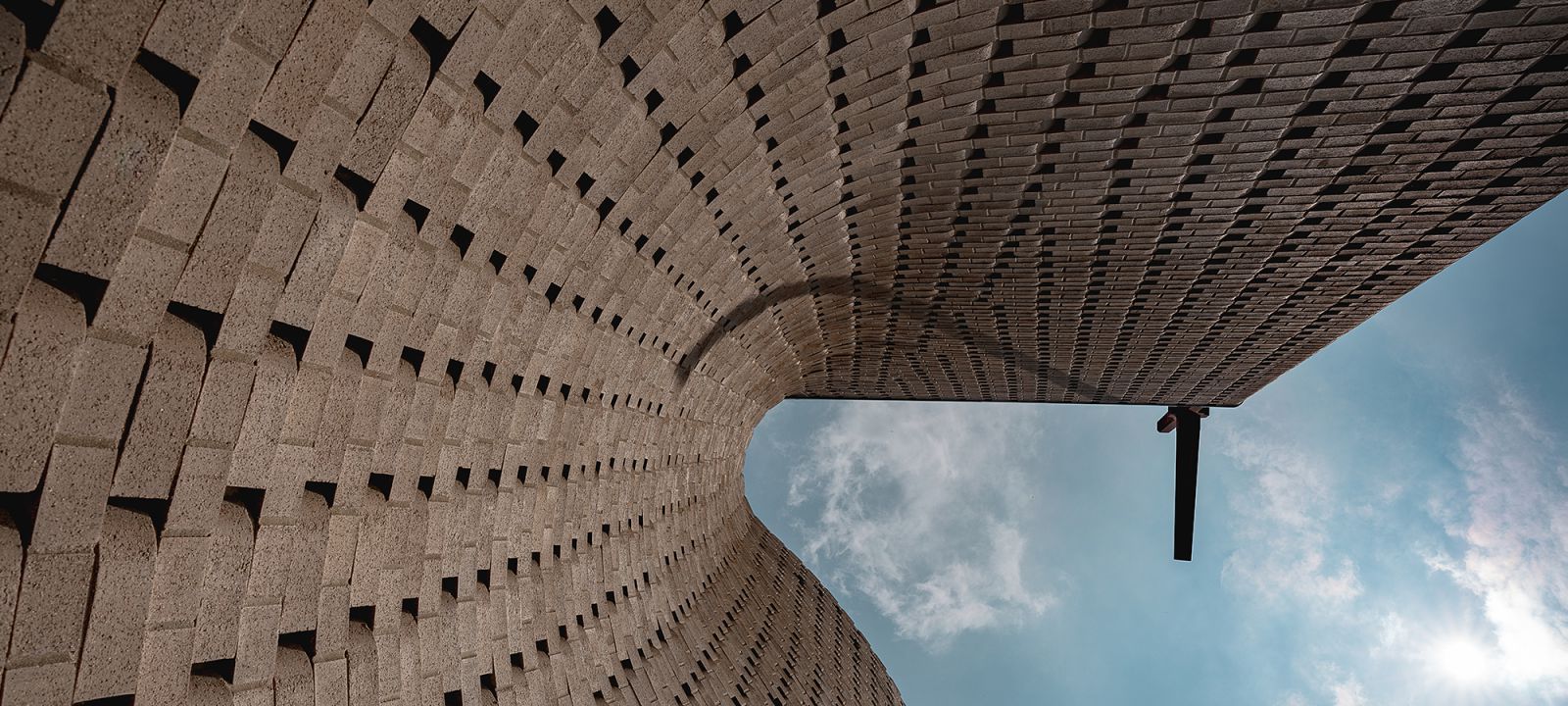 Certified Brick Specialists
BIA is proud to offer members an exclusive FREE training program via Brick University to earn a Certified Brick Specialist (CBS) certification upon successful completion of the core 6 courses. Each course features an educational video, followed by a quiz. To pass each course, you must answer 8/10 questions correctly.
Recertification: To maintain your certification, you must complete ANY two additional courses each year. You may retake a course, or take advantage of the additional nine courses BIA offers for recertification. Members can access and take any of the 15 total courses online, at anytime.
AIA Presentations: Anyone with a Certified Brick Specialist (CBS) certification can present BIA's engineer vetted presentations to architects as part of a "Lunch & Learn" using BIA's AIA education number. BIA will handle the administration to make sure participating architects receive their education credits from AIA.
Please contact us if you'd like to learn more or have any questions.
Congratulations, Certified Brick Specialists! Check out the list below:
ABBEY HART BRICK CO.
Braccioforte, Lou
ACADIAN BRICK & STONE
Myers Keegan
Myers Tyler
Trahan, Elissa
ACME BRICK COMPANY
Baggarley, Brock
Bailey, Rhonda
Blosser, Theron
Bousson, Lyons
Butts, Michael
Cannon, Marcus
Christianson, Steve
Cox, Davis
Day, Tyler
Dove, Terry
Emler, Jeremy
Ewick, Kevin
Giraldi, Chris
Harris, Chad
Hartsfield, Joe
Holder, Harry
Jones, Keith
Martin, Kirk
McCarthy, Stan
Mejia, Juan
Moore, Kelley
Parker, Scott
Pearce, Gary
Riche, Rene
Sanchez, Fernando
Sauceda, Vanessa
Seaton, Les
Shaunfield, Chris
Sinclair, Matt
Smith, Brent
Snipes, Denise
Suleski, Elaine
Thompson, Reed
ALLEY-CASSETTY BRICK
Canler, Wade
Dangar, Chandler
France, Steve
Goss, Rick
Hawks, Briannia
Holder, Carissa
Lord, Martha Ann
Oglesby, Cindy
Sik, Darrell
Spear, Patrick
Thackston, Ryne
Westman, William
Willbanks, Jill
ALLIED CONCRETE COMPANY
Brown, Deb
ARGOS CEMENT
Rioux, Joe

ARLINGTON MASONRY SUPPLY
Buechner Sue
Faford, Gilbert
Ferguson, Jennifer
Lang, Greg
Vitale, Jesse
Zacharewski, Jen
ASSOCIATED MASONRY PRODUCTS
Schultz, Zach
B & L DISTRIBUTING
Walker, Lucy
BATCHELDER & COLLINS, INC.
Cain, Demetri
Martin, Wheeler
Mathis, Chris
Vann, David
Weisflog, Mike
BELDEN BRICK & SUPPLY COMPANY
Belden, Todd
Metzger, Tim
Prins, Colin
BELDEN TRI-STATE BUILDING MATERIALS
Bagnell, Dan
Campbell, Cliff
Cotton, JC
Formica, Louis
Hartmann, Luke
Johnson, Kenneth
Laurentino, Vincent
Messina, Angela
Michaels, Jim
Meyer, Tim
Rice, Joe
Smith, Mary
VanDamia, Kristin
Wesemann, Brynn
BETH-HANOVER SUPPLY CO, INC.
Paules, Andrew
Oliver, Luke
Raab, Bill

BOWERSTON SHALE COMPANY
Malarik, Shawn

BRICKCRAFT
Halquist, Daniel
BRICK INDUSTRY ASSOCIATION
Fried, Cortney
Clark, Chip
Leonhard, Catie
Leonhard, Ray
Mauer, Trish
BRICKWORKS SUPPLY, LLC
Baker, Madeline
Bain, Kevin
Benson, Joseph
Bindley, Everett
Brown, Jason
Cahlamer, Toni-Jean
Cascella, Dean
Chmiel, Eva
Cleary, Patrick
Domabyl, Jim
Elliott, Brad
Fernandez, Angel
Gorman, Dan
Huxtable, Greg
Karaway, Nathan
McClain, Amber
Miller, Mary Jo
Munguia, George
Munoz, Ozzie
Pachner, Lynn
Pickert, Brett
Raymond, Kevin
Reid, Jason
Sapyta, Stanley
Sorce, Lisa
Sorce, Sam
Swisegard, Michelle
Tackett, Penny
Terven, Kelly
Vega, Jovani
Wilson, Lisa
Winters, Mike
BRICKS INCORPORATED
Kafer, Dave
Kisielewski, Luke
Leinweber, Nathan
Schmitt, Brent
BRUDER, INC.
Evans, Julia
Krecow, Scott
Moehring, Kevin
CASA BUILDING MATERIALS
Paniccia, Joseph
CHAMPION BRICK COMPANY
Mather, Paige
CHURCH BRICK COMPANY
Gnau, Steve
Wolf, Brad
CLAY INGELS COMPANY, LLC
Echols, Norman
COLUMBUS BRICK COMPANY
Puckett, IV, Al ( TJ)
CONSOLIDATED BRICK & BLDG. SUPPLY, INC.
Abbott, Mike
Billies, Liz
Briggs, Jon
Coombs, Rob
Jenkins, Todd
Johnson, Nicholas
Santos, Scott
COUNTY MATERIALS CORPORATION
Reddington, Melissa
Siebert, Michael
Syreini, Daniel
CUSTOM BRICK & SUPPLY
Godwin, Greg
DIENER BRICK COMPANY
Rutherford, Ryan
DIVISION 4 INC.
Combs, Krista
Stradley, James
Sudberry, Ben
DONLEY BRICK COMPANY
Morgan, Dylan
Klein, Stacy
Pickup, Katherine
ECONOMY BRICK SALES, INC.
Millet, Dean
ENCOMPASS BUILDING MATERIALS
Brown, Rich
ENDICOTT CLAY PRODUCTS COMPANY
Barr, Heather
Bauer, Greg
Debauche, Brad
Holtzen, Dalton
Joe, Larry
Judd, Maurice
Judd, Sean
Kegley, Steve
Koenig, Chantell
Lackovic, Lisa
Melvin, Kevin
Parker, Ryan
Schmidt, Dean
Schmidt, Julie
Schroeder, Shannon
Schultis, Heather
Specht, Lisa
Stafford, John
Weise, JaNelle
EXTECH BUILDING MATERIALS
Maciag, Eric
FREDERICK BLOCK, BRICK & STONE
Priddy, Jared
FSS COMPANY
Casasus, Alina
Lane, Tabatha
GENERAL SHALE, INC.
Adams, Addison
Arnold, Owen
Ault, Bobby
Belcher, John
Belmonte, Azrael
Bryja, Jim
Carter, Tanner
Carvalho, Rui
Chapman, Bruce
Cichocki, Karen
Clark, Gary
Clark, Louis
Cloud, Robert
Craig, Lauren
Crucerescu, Veronica
Ferguson, Joe
Ferguson Kevin
Forester, Todd
Garner, Heather
Glover, Joana
Gray, Landon
Grief, Carson
Hankins, Holly
Hargrove, Payton
Healy, Jesse
Hill, Glen
Hilleary, Karen
Hobbs, Kinsey
Holliman, Caitlin
Lawson, Todd
Lucas, Brandon
Mallon, Kevin
Martinez, Carol
Matthews, Nathan
McAvoy, Jordan
McDowell, Patricia
McGill, Jill
Meader, Cliff
Mullins, Ashley
Norman, Amy
Patrick, Cole
Piercy, Bayli
Pollard, Alex
Raby, Nancy
Richardson, Brady
Robinson, Sherrika
Savage, Christopher
Shepherd, Brent
Shell, Cathy
Silvers, Chase
Smith, Kathryn
Stacy, Matt
Standbridge, Hudson
Stutz, Mark
Tester, David
Thomas, Jodi
Thomas, Nelson
Vereen, Kathy
Wilkinson, Todd
Williams, Hunter
Wise, Jennifer
GLEN-GERY CORPORATION
Anderson, Antonio
Barrios, Jackie
Beatty, Brian
Birkel, Brian
Bowman, Joe
Brown, Eric
Browning, Annette
Byers, Cheryl
Carroll, Dan
Crowe, Andrew
Cunningham, Dan
Danforth, Leroy
Deppa, Tom
DelaCruz Rojas, Karina
Encinas, Kevin
Enriquez, Lanae
Frymoyer, Jason
Gavin, Beverly
Gregg, Jason
Hague-Schultz, Rachael
Howerton, Brooke
Jacobson, Chris
Kellen, Jody
Kelley, Erin
Kohler, Robert
Kracht, Shelle
Krommes, Keith
Lanager, Cyrus
Lindsay, Chris
Link, Chester
Long, Shane
Lund, Mike
Maxwell, Tom
Miller, Charles
Moersen, Jay
Nerone, Chris
Osik, Robin
Parker, Kathleen
Perry, Megan
Piedra, Alyize
Price, Aaron
Rardin, Kim
Ray, Alexis
Reinhart, Jenelle
Roberts, Paul
Robinson, Keena
Santiago, Maya
Shanahan, Sean
Staub, Tim
Sterns, Alan
Stone, Elizabeth
Taylor, Jonathan
Valdez, Julia
Vicich, Claire
Wagner, Ashley
Wishon, Terry
Woodson, Amelia
HAMILTON PARKER COMPANY
Conley, Paul
Gould, Clayanne
Pfeiffer, Darby
Phillips, Wesley
Pirko, Colton
GLENWOOD MASON SUPPLY COMPANY, INC.
Hansen, Jeff
HEBRON BRICK SUPPLY COMPANY
Aker, Kevin
Anderson, Anna
Anderson, Jay
Anderson, Justin
Asplin, Tami
Aubol, Justin
Berg Phil
Blair, Susan
Deville, Zechariah
Duval, Ron
Hunt, Matt
Juve, Dale
Kary, Jason
Kossick, Nicholas
Meekhoff, Rich
Peterick, Mark
Quinlan, Mo
Rogelstad, Ben
Schons, Jack
Schultz Corey
Schultz, Michael
Tuttle, Ryan
Heidelberg Materials
Ferree, Greg
Vaughn, John
HENRY BRICK COMPANY
Kelley, Mark
Redick, John
Stewart, Jon
HINKLE BLOCK & MASONRY, LLC
Harrison, Martin
INTERSTATE BRICK
Balcer, James
Blackburn, Leah
Borgos, Adam
Butterfield, Carrie
Charles, Jeff
Coronado, Olivia
Duvall, Travis
Holmes, Jodi
Howard, Greg
Hubbard, Ben
Judd, Steven
Madaras, Jessica
Mark, Johanna
Mark, Uriah
Perry, Shannon
Rex, John
Ruano, Harold
Sackett, Don
Sitka, Kelly
Strange, Don
IRONROCK CAPITAL
Binius Matt

I-XL BUILDING PRODUCTS
Dreger, Rebecca
McGowen, Nicola
Welburn, Robert
J & J BRICK & MATERIALS
McBee, Wayne
JIREH BRICK & STONE
Aspenson, Jeff
JOHN H. BLACK
Carter, Sheri
L. THORN COMPANY, INC.
Coffman, Greg
Isch, Andy
Kincade, Aaron
Stanelle, Melody
Stevens, Dylan
Wible, Brooke
LEE BRICK & TILE COMPANY
Liles, Phil
LEE BUILDING PRODUCTS
Ballard, Wes
Kincade, Aaron

MG BRICK & STONE
Hopper, Garrett
Hunter, Houston
James, Coleman
Kenney, Tim
Phillips, Ryan
Wright, Caz
MACK BRICK COMPANY
Meyers, Chris
MASCHMEYER CONCRETE COMPANY
Smith, Doug
MASONRY COSMETICS INC.
Baker, Hayley
Conner, Joy
Foster, Don
Foster, Margaret
Foster, Marina
Roth, Todd
Schulz, Emily
Watts, Joe
MASTER BRICK
Keepers, Chuck
MERIDIAN BRICK
Aldana, Gus
Ayers, Melissa
Blackburn, Dan
Bochat, Brad
Bradford, Jake
Bridge, Jennifer
Brisbin, Paul
Campbell, Jimmy
Clay, Heath
Clowney, Ginny
Collins, Jason
Cox, Rick
Dunn, Amanda
Elvir, Oscar
Evans, Tom
Hammel Jon
Hannon, Scott
Hartig, Phil
Hawker, Jason
Holder, Julie
Holmes, Jason
Hudson, Holly
Jeffries, Scott
Ketzler, Chad
Kivett, Sally Ann
Knox, Brad
Koot, Marc
Maust, Bill
Morris, Cindy
Newton, Chad
Shingleton, Adam
Sterne, Charlie
Strokov, Eric
Sudnik, Richard
Tucker, Jeff
Vaughn, Troy
Vela, Josh
Wade, Coltin
Wallace, Joe
Wenzel, Mike
Wise, Jim
Woods, David
NORTH GEORGIA BRICK COMPANY
Colville, Lori
Daniel, Kevin
Delay, Kendra
Flynn, Patrick
Hammonds, Jason
Huff, Deborah
Hustey, Jamie
Mayton, Dave
McClure, Zach
McNeely, Blaze
Paff, Matt
Rodway, Aaron
Smith, James
Snellgrove, Laura
Tomlinson, Fred
Vaughn, Lorrie
O & G INDUSTRIES
Alves, Dani
Anderson, Jeffrey
Andrews, Dan
Barnett, Matthew
Bouvier, Cheryl
Brassinga, Paulette
Canino, Ben
Chila, Demetrio
Corbo, Carl
Fahey, Diane
Finance, Elizabeth
Gilson, Blake
Godette, Dan
Godlewski, Chris
Golden, Max
Gorton, Greg
Lentine, Sheryl
Lockwood, Scott
Lourenco, Dan
Lucas, Patrick
Maldonado, Sonia
Moavero, Ed
Mijovka, Elizabet
Orsini, Joe
Palmieri, Mike
Piche, Chad
Recce, John
Portela, Art
Rizzo, Robert
Roberts, Thomas
Sargeant, Justin
Schleifer, Richard
Serafine, Bob
Shefer, Tyler
Simpson, Bonnie
Urena, Jo- Anne
Walcuk, Ronald
Zagrodnik, Wayne
OLDCASTLE/COASTAL
Bischke, Steve
Blackmon, Joel
Bohlender, Tyler
Delia, Louis
Duffey, Jason
Fernandez, Alain
Knapik, Patrick
Lynch, Sean
Mann, Mark
McDaniel, Jim
Meier, Colby
Murray, Jon
Richardson Jim
Sykes, Jack
Trull, Jimmy
OLD FORT BUILDING SUPPLY
Jackson, Dakota
PACIFIC CLAY PRODUCTS
Catton, Nick
PACKER BRICK, INC.
Badillo, Max
Carmichael, Todd
Lee, Beatrice
Packer, Jack
PALMETTO BRICK COMPANY
Chavis, Dec
Faulkner, Abby
Griggs, Tony
Hurst, Clayton
Parker, Kandy
Redwine, Chad
Sistare, Dale
Sizemore, Jeff
Stubbs, Benson
Wilson, Scott
PENN STONE
Grote, Bob
PINE HALL BRICK COMPANY
Beane, Teresa
Beaty, Harold
Humphries, Lisa
Loftin, David
Martin, Kent
Morgan, Amy
Steele, Tyler
Thomas, Kirt
POTOMAC VALLEY BRICK & SUPPLY CO.
Linehan, Craig
Mayer, Fabiola
Raivel, Jason
PROSOCO, INC.
Daniel, Bill
Rathbun, Ken
R. I. LAMPUS COMPANY
Forte, Kathy
Weidl, Leo

READING ROCK, INC.
Boren, Tom
Emge, Jackie
Hann, Dan
Hulse, Clint
McCullough, Jim
McKinney, Beth
Meinking, Kelsey
Raussen, Jeff
Slusher, Dustin
Taylor, Michael
Thomas, Travis
Wilkinson, Andrew
RILEY-STUART SUPPLY COMPANY
Byers Alice
RIO GRANDE BUILDING MATERIALS
Mattei, Vince
RIVERSIDE BRICK & SUPPLY CO., INC
Coor, Stephen
SCHORY CEMENT PRODUCTS
DiPanfilo, Ken
SHADE & WISE BRICK CO., INC.
McEwen, Scott
Tavenner, James
Vaughn, Robert
Whisnant, Tom
Williams, David
SKYLINE BRICK
Carlson, Jeffrey

SOUTH ALABAMA BRICK CO., INC.
Colclough, Bo
Davis, Teri
Gordon, Dudley
Mitchell, Melody
Morain, Heather
Munguia, Eliana
Stuart, Law
Wall, Scott
Ward, Hayden
Ward, Jr. Hayden
SOUTH ATLANTIC MASONRY PRODUCTS
Coble, Brad
Ham, Tony
Osterberger, Chris
Phelps, Michael
Porter, Christopher

SOUTHERN CLAY BRICK COMPANY
McDonald Corey
SOUTHFIELD CORPORATION
Hoffman, Mike
Stout, Russ

SPAULDING BRICK COMPANY, INC.
Condon, Jeff
Kachoris Jr. Thomas
Shinn, Jeffrey
SUMMIT BRICK COMPANY
Roark, Maggie
Welte, John
TAYLOR CLAY PRODUCTS COMPANY
Edwards, Anita
Taylor, David

THE BELDEN BRICK COMPANY
Allman, Harry
Ascrizzi, Robert
Belden, Brian
Buenrsotro, Cesar
Britko, Mark
Fenner, Brian
Green, Ron
Marks, Tate
Piteo, Jim
Streb, John
Zelis, Eric
THE BRICKYARD
Riddell, Jillian
THE HOMER C. GODFREY COMPANY
Segneri Rich
THE MCAVOY BRICK COMPANY
Johnston, Sean
THE THOMAS BRICK COMPANY
Bell, Andrew
THAMES VALLEY BRICK & TILE
Keenan, Jeremy
Smith, Debbie
THOMPSON BUILDING MATERIALS
Dillard, Allison
Ruiz, Jake
Sanchez, Daniel
Stacy, Jeremy
TITAN BRICK AND STONE
Bazalgette, Claire
Freytag, Blake
TOWN & COUNTRY BRICK
Franz, Ralph
Landry, Rachel
Patton, Chase
Patton, Jennifer
TRIANGLE BRICK COMPANY
Bailey, Carl
Beaty, Becky
Dolbec, Carlos
Geib, Randy
Heath, Lee
Holland, Kyle
Johnson, Jeremy
Moore, Douglass
Morris, Brian
Murray, Michael
Noe, Marion
Page, Heather
Pharis, Bill
Renaker, Mike
Starner, Mike
Starnes, Nic
Zarecki, Todd
UPCHURCH KIMBROUGH
Ballard, Beau
Julien, Thomas
Lynch, Erin
Mitchell, Ben
WATSONTOWN BRICK CO.
Broome, Crystal
Clark, Traci
Jones, Chris
Sancilio, Stephen
Stone, Kristina
WHATLEY SUPPLY COMPANY
McNeil, Tami
WHITACRE GREER CO.
Cox, Jacquelyn
Karas, Andy
Sundquist, William
Tyson, Michael
W. L. TUCKER SUPPLY COMPANY
Bilbrey, Tess
Smith, Stacey