DIY Guides and Videos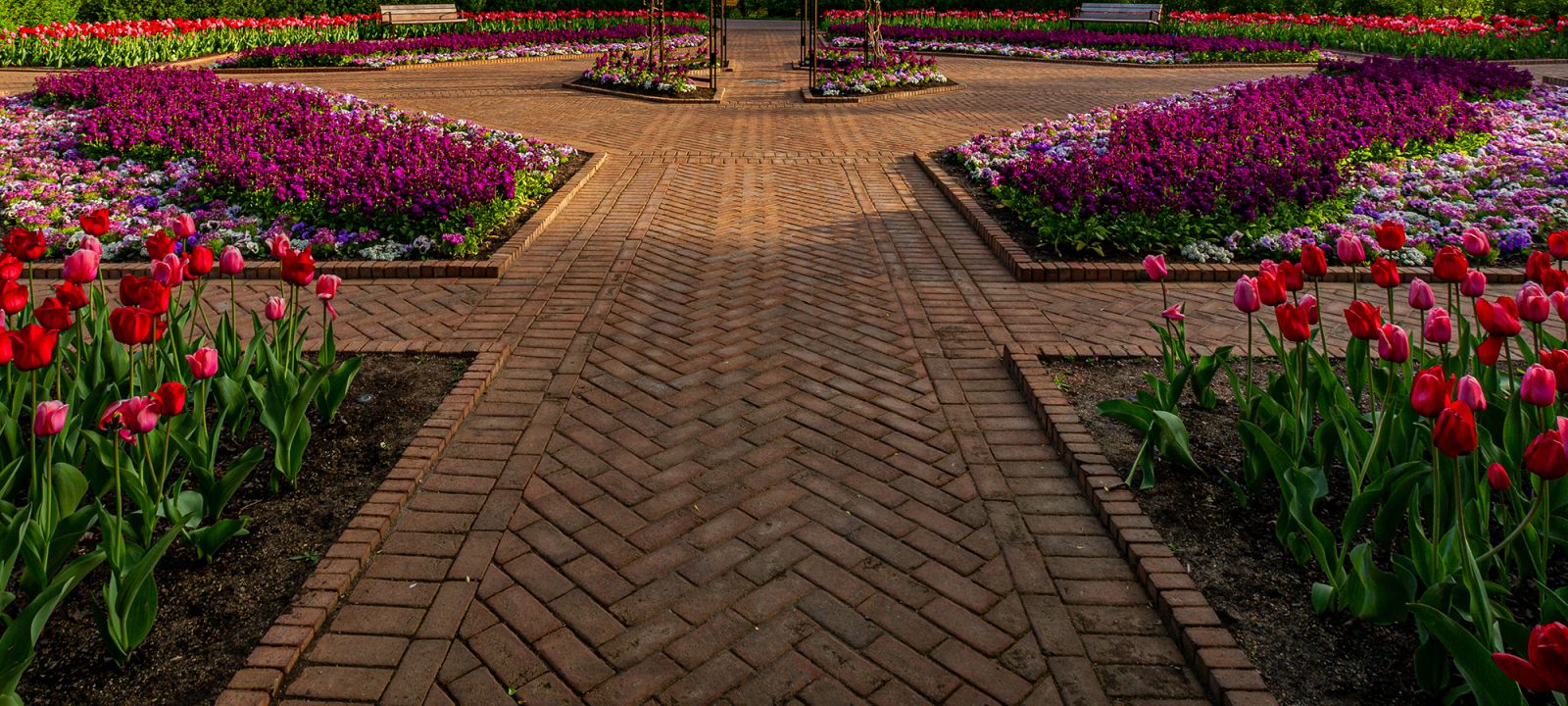 DIY-Friendly Brick Projects To Inspire
Increase your resale value by adding brick on the inside and outside of your home. From thin brick to clay pavers, brick comes in any size, shape, or color you need to bring your vision to life. Check out our favorite DIY brick projects and learn more about how you can upgrade your home with clay brick.

HGTV DIY Authentic Brick Paver Walkway
Authentic clay pavers are the perfect selection to enhance the exterior of your home with a custom garden pathway. Clay pavers are DIY-friendly and are ideal to build with because of their natural beauty, superior color retention, and low-maintenance requirements. Since the color of a clay unit is literally fired through the body of the unit, it does not fade or require sealers like concrete units do.

HGTV DIY Thin Brick Wall Installation
Thin brick makes renovations a breeze! Update your floors, walls, and evening ceilings with thin brick. Check out this video from HGTV on how to add a beautiful, thin brick focal wall to your home! With wide color and texture choices, thin brick expands your design potential for DIY projects. And because real thin brick is made from fired clay, it'll look great for a very long time!

HGTV DIY Brick Spiral Garden
Put a spin on a basic herb garden with a brick spiral planter you can craft in an afternoon! If you're looking for a great weekend project that won't spill into the next week, or even worse, the following weekend, this beautiful brick spiral garden is a quick and easy way to transform your yard. Check out our outdoor living page for more inspo.

HGTV DIY Brick House Number Planter
Welcome your guests to your home with a beautiful brick planter you custom designed! This quick and easy project is a great way to boost your curb appeal and make your home stand out from the rest. This is a fun weekend project that you won't have to worry about maintaining, which is one less thing you have to do, so you can spend more time doing what you want.
Thin Brick DIY Backsplash
Thin Brick DIY Floor
Thin Brick DIY Accent Wall
Influencer DIY Projects

Brick Recommendations For DIY Renovations
Learn how lightweight thin brick makes renovating indoors and outdoors easy. Clay pavers are perfect for updating walkways and patios because they never fade in color like concrete, so you won't regret your decision a few years later. Learn why clay pavers and thin brick are the go-to options for DIY renovations.

Thin Brick For Weekend Warriors
Thin brick are perfect to transform any indoor or outdoor space.
This DIY-friendly brick is much thinner and lightweight than traditional brick, making it the perfect material for accent walls, floors, backsplashes and so much more.

Pave The Way With Clay Pavers
Build Your Own Walkway, Patio, Or Driveway!
Authentic clay pavers are a great way to enhance your sidewalk or outdoor area. Pavers don't fade in color, require very little maintenance and look amazing. Start planning your next project today!