Brick News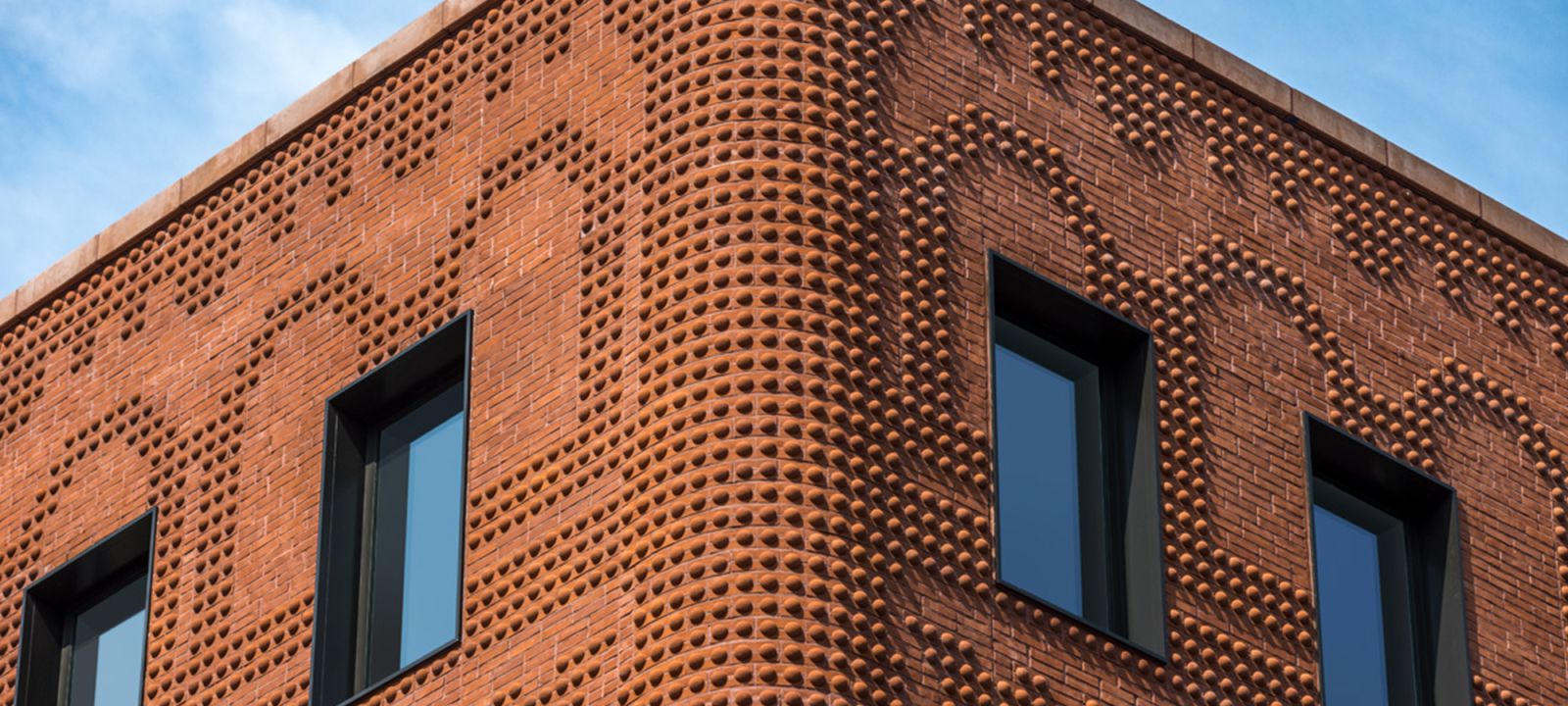 Building a Collection Brick by Brick
On an unseasonably warm midwinter day, Stephanie LaRose Lewison arrived at Fall Kill Creek in Poughkeepsie, N.Y., with hip waders, a ladder and white ski poles. After descending the ladder into the creek's swift current, she balanced herself on the poles and began bricking.
"It's a defining characteristic of myself," said the 31-year-old geologist, of her passion for collecting the ubiquitous fired-clay blocks almost universally regarded as heavy, dirty and generally worthless. To date, she has amassed more than 400 bricks—not far from the proverbial ton—in her Poughkeepsie basement.
She keeps them neatly displayed on shelves just above her glass-bottle collection, a decision that led one fellow brick aficionado to label her an "optimist."
Like other collectors, she looks for bricks stamped with words, pictures, symbols or numbers set in a rectangular recess called a frog. Unmarked bricks, called "vanillas," are usually ignored.
Ms. Lewison is member No. 1,518 of the International Brick Collectors Association. The organization, which frowns on buying or selling, won't assign bricks a monetary value. It insists that one brick is worth another in trade only.
"When you place a value on something, you attract people who want to make a profit," said the association's librarian, Jim Graves. If bricks were worth money, he added, "it would encourage people to go out and liberate them."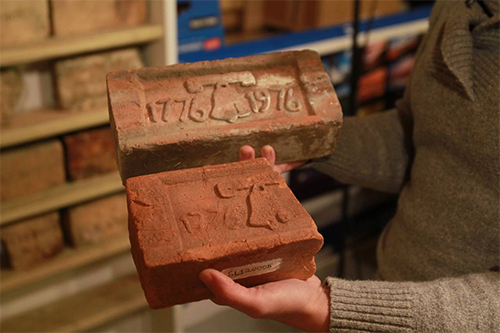 Mr. Graves, 73, has between 3,000 and 4,000 bricks in his yard in Wichita, Kan.
"I don't mind being called crazy," he said.
Instead of searching eBay, IBCA members travel to thrice-yearly swaps where collectors trade from truck beds and spread out bricks to give away. A bell rings and attendees race around, filling their arms.
"It's amazing what people are willing to share," said Ms. Lewison, who said she once scored a rare New York Central Railroad example. Between swaps she mails bricks to collecting colleagues in flat-rate boxes.
In the early 1900s, the Hudson Valley led the world in brick production. New York City building codes mandated fireproof materials, and vast deposits of clay lay within a short boat ride of the growing metropolis. But regulations changed, the Depression hit, and construction firms turned to concrete and steel. Of the 100-plus brick manufacturers that operated along the river in 1910, none remain today.
Now collectors scavenge river banks, former brickyards, constructions sites and landfills for the industry's remains.
Much of that history is preserved in the 3,000-strong New Netherland/New York Brick Archive at Fordham University, maintained by Allan S. Gilbert. The anthropology professor uses chemical analysis to compare bricks from dig sites with ones in the archive.
Calling the humble brick a crucial artifact in the history of urbanism, Mr. Gilbert said he is "awed" by its significance.
The gurus of Hudson River brick collecting are Andy van der Poel, 50, and Fred Rieck, 74. They met recently to "talk brick" in Mr. Van der Poel's garage in Kingston, N.Y., where the high-school physics teacher keeps his finely curated collection on floor-to-ceiling pine shelves. His passion is such, he said, that if he isn't careful, "I'd have no family and a whole lot of bricks."
The amateur scholarship of these two brick buffs has exceeded the published literature on bricks. Now they are correcting the texts and advising other collectors on forums like brickcollecting.com.
"Some of the stuff I'm looking for is rare—it is 100 years old, but it wasn't a fine art. It was crude and industrial," said Mr. Rieck, a retired electronics equipment inspector for New York's Office of General Services, who has at least 1,000. "Who gave a hoot about bricks?"
The two friends pore over old maps, obituaries and industrial records to find out what company made what brands, where the brickyard was and who owned it. They have solved the mysteries of Shamrock, Dwyer, Roberts and about 400 others. A few brands, such as *DK* and VF, still elude them.
Mr. Van der Poel's favorite brick is unmarked, except for the tiny footprint of a child who stepped on the clay before it was fired.
"When Fred and I have done lectures, I bring this along," he said. "You're only going to find that when you're out there doing some digging."
On one brick hunt, they did find a corpse.
"It didn't look gory," said Mr. Rieck. "A cowboy boot with a pant leg coming out of it. A skull like it was just planted in the sand." They took their bricks home, then called the sheriff. It turned out to be someone who had been reported missing months before from a nearby beach.
Mr. Van der Poel said he once knew a collector who tried to pry a desirable brick out of a stranger's front steps. "I'm not going to take a brick out of somebody's house," Mr. Van der Poel said. He and Mr. Rieck do have their strategies, but the duo are careful to ask permission, when there is someone around to ask.
The best time for bricking comes after the snow melts because ice shifting along the Hudson's shoreline can uncover fresh examples. Another choice time, said Mr. Rieck, is right after a fire.
When people inevitably ask what they are doing, casing a freshly burned building or mucking about on the river, Mr. Van der Poel hands them a business card reading "Hudson River Brick Collector."
"It legitimizes us," he said.
Read the full article as it first appeared in The Wall Street Journal.
---
---