Landscape Designers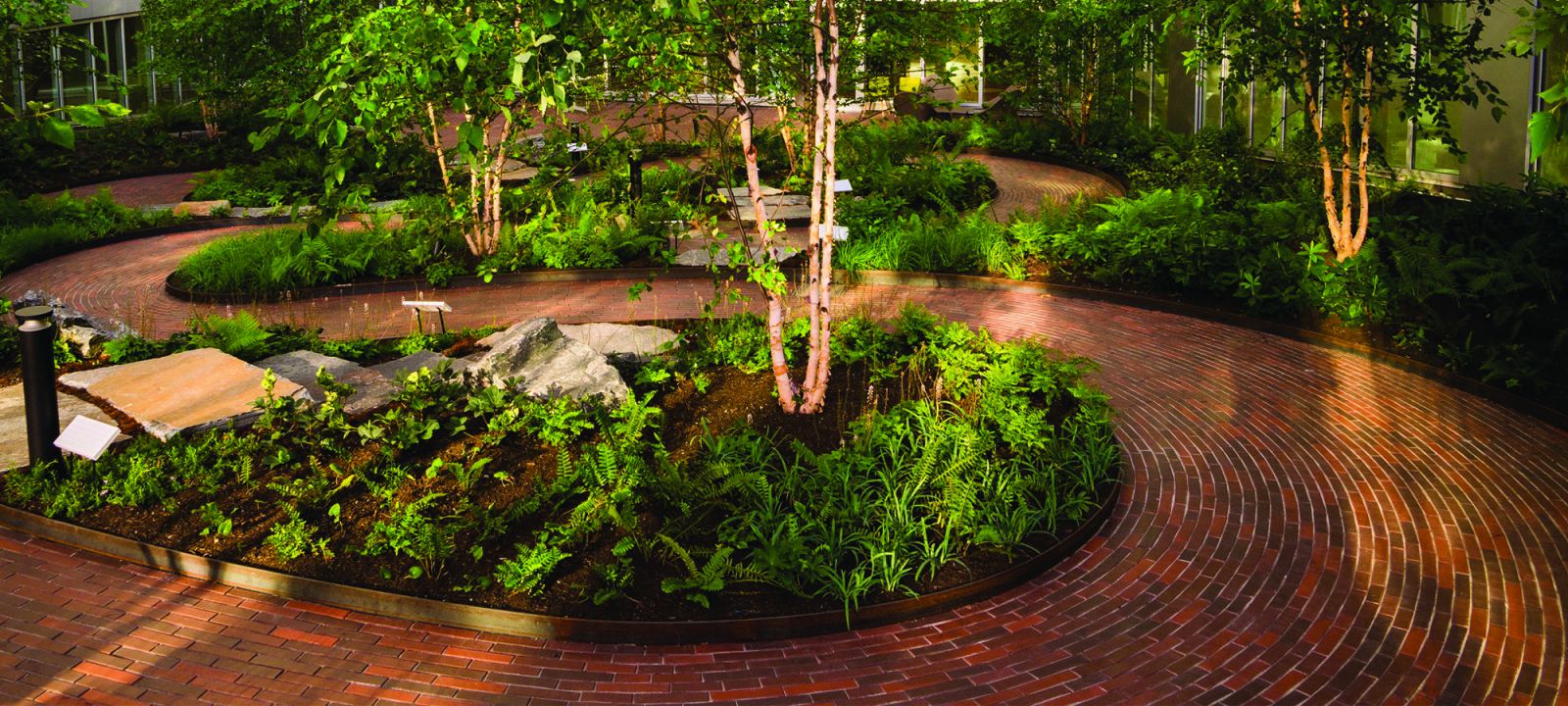 Why do fake brick manufacturers refer to their pavers as "brick" even though they're not?
Because they want designers and everyone else to be confused into thinking that the important thing about pavers is the shape – not the ingredients. Don't make the mistake of thinking that anything that looks like a brick is brick. Many architects, homeowners, builders, designers, and city planners prefer clay brick pavers over other surfaces because of their superior color retention, unmatched durability, strength, design options, and low maintenance.
About Clay Pavers
Clay pavers are in a category of their own - concrete pavers simply can't compete in terms of durability, longevity, and sustainability. Clay pavers are less prone to deterieroration, and resist salt and freezing better than concrete units. Clay brick pavers come in a variety of colors and sizes to match your ideal aesthetic. The design possibilities are endless! To get the rich color that won't fade overtime with minimal maintenance, fired clay pavers are the way to go. Check out our clay paver page helpful videos, our paver photo gallery, and more information: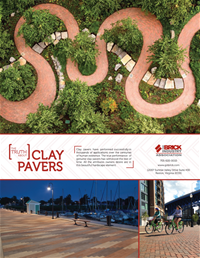 Technical Resources on Landscaping
BIA's Technical Notes Series 14 consists of six different topics dedicated to clay pavers. Please see Technical Notes 14 through 14E for more information. BIA Technical Notes 29, 29A, and 29B also provide additional information on more clay brick applications for landscaping.

Outdoor Living Inspiration
Get inspired with creative ways to transform residential and commerical outdoor areas into a work of art with brick. Clay pavers come in a variety of colors and shapes to create an aesthetic that will never fade in color and require minimal maintenance.
Continuing Education
Because brick has been used so frequently for so long, BIA offers architects and designers a variety of courses and learning venues where they can learn about our product. Moreover, BIA staff is more than pleased to create custom courses that help landscape designers earn credit through the American Society of Landscape Architects. Contact BIA for more details.
Online Videos
For landscape architects, BIA has created two videos of interest.
Find Your Brick
BIA members manufacture brick, distribute clay brick or provide products and services to the industry. Since many manufacturers and distributors have more than one location, you can find one closest to you through BIA's database.